Jasmine, founder of I Do Diary, shares her story behind the creation of this beautiful brand. Jasmine also kindly shares her experience with planning her own wedding and the overwhelming rollercoaster which led her to start her own planner business.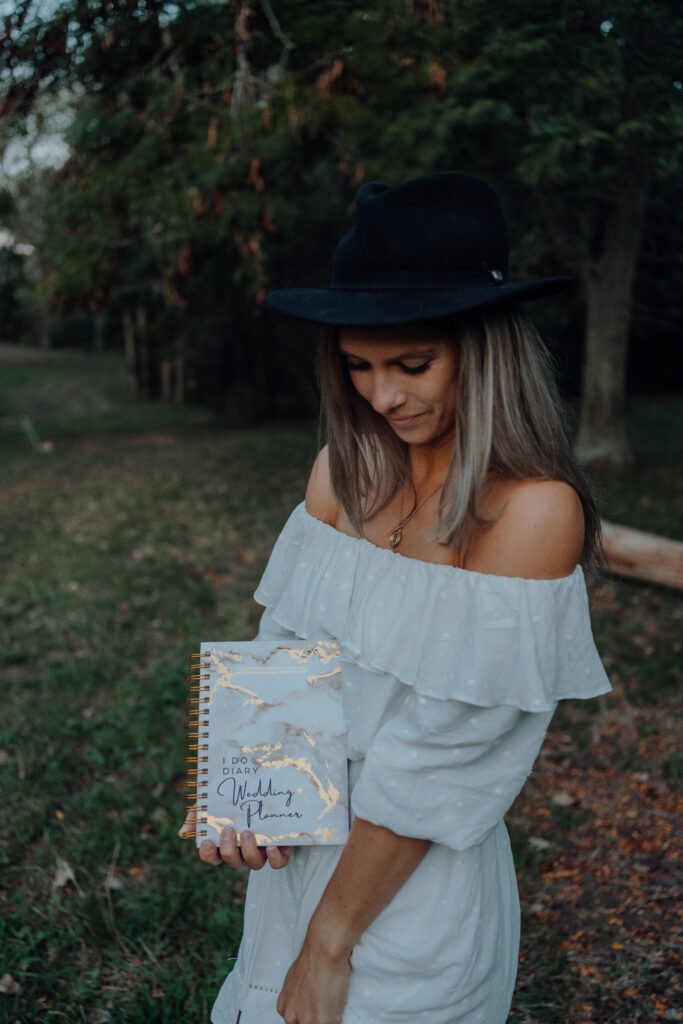 The inevitable stress of planning a wedding consumed me. Trying to orchestrate a large-scale event with very little experience, along with co-ordinating many people, vendors and other moving parts. Did I mention the uncertainties of the looming pandemic, which could snap everything away in an instant?
I recall the feeling that rush over me as Aaron and I sat at our local coffee shop (Cinnamon) to weigh our options. We had two choices: to wait several years with the hope of having overseas guests present or proceed with the planned date, accepting the possibility of cancellation due to lockdowns.
Thankfully, after several emotional conversations with my brother in the UK and Aaron's best friend in Perth, they persuaded us to proceed with the wedding despite the uncertainties. Both of whom were able to attend in the end, but had to pay a substantial $3000.00 each in quarantine fees.
Now that was out of the way – we needed to begin the wedding planning. Being one of the first of our friends to go through the process, I felt like I was going in blind. I totally underestimated how much time and energy would go into planning a wedding.
I felt a lot of the planning burden fell naturally on my shoulders as the future bride-to-be, which I think many brides can relate to.

Jasmine Traynor
I lived off to-do lists and spreadsheets scattered across the floor, but never fully felt in control. I found the final months leading up to the wedding daunting and isolating. It caused friction in my relationship due to heightened angst and overwhelm. I got to the point where I just wanted "to get it over with", which put a damper on the experience.
Of course it's easy to say now the stress was worth it in the end. While the day was a huge success and will always be remembered as one of the most unforgettable in our lives, the stress leading up to the day remains tough to shake.
So why do we put so much pressure onto achieving "the perfect day", yet knowingly sacrifice our health and happiness leading up to the event itself?
I put immense pressure on myself to achieve perfection – yet I now know your wedding day will be perfect, no matter what.

Jasmine Traynor
Often we lose sight of the bigger picture and become addicted to the cycle of stress. In the months following my wedding, I recall thinking "If only I knew then what I know now. I would have been far less stressed and could have enjoyed the planning process." This inspired me to give back by creating my own planner book.
My Mission
I've made it my mission to pay it forward and support future brides. I hope that I Do Diary succeeds in its mission of taking the stress out of wedding planning, making it a smooth and more enjoyable experience.